Workplace culture for companies is an important factor in employee retention. People increasingly credit the companies that treat them well, offer opportunities, and foster development as ideal places to stay and work. The same can be said for companies that want to succeed long-term.
Good workplace culture helps companies to thrive with dedicated staff. While your company's core values will determine the type of culture fostered in your workplace, many successful companies that reach top-level status also have thriving internal cybersecurity cultures.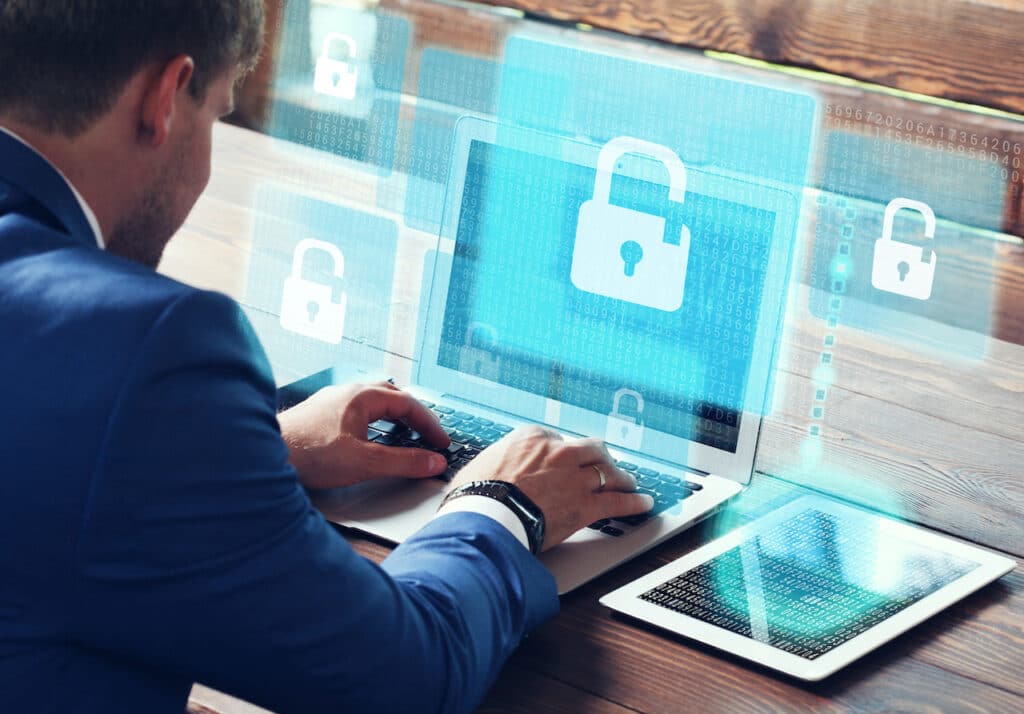 Why Is Cybersecurity Culture Important?
Cybercriminals can target businesses in any industry and of any size. Sadly, humans are the weakest link when it comes to protecting your data and network security, but fostering a cybersecurity culture in your company can help promote preventative security measures and help mitigate the human factor.
One facet of cybersecurity culture is keeping your employees updated on the nature of cyber threats and putting policies in place to help them react faster in a crisis. You can start doing this by creating a comprehensive cybersecurity plan for your business. Once you have a road map in place, you can focus on communication and continuous support for the plan. 
Comprehensive Onboarding
When you hire a new employee or work with a new client, the onboarding process is optimal to introduce cybersecurity policies and procedures. The comprehensive plan you created will help you with your onboarding process and communicate how each employee or client can help support those policies. By following the proper procedures, you can emphasize that they'll keep the business network secure and simultaneously protect their own data. 
Promote Open Discussion
One of the most important things a business owner can do to promote cybersecurity culture with their team is to allow open discussion. Encouraging employees to ask questions about suspicious emails or phone calls can help you track potential cyber-attacks and phishing scams. If a team member does click on a fraudulent link in an email or shares a password over the phone, it's more effective to get that information from the employee without fear of punishment.
Suppose an individual believes they will be terminated based on cybersecurity mistakes. In that case, they will be more likely to hide the problem allowing more damage to occur before the problem is detected. The sooner your IT team or IT management firm knows about a leak or breach, the faster they can work to repair the issue and prevent extensive damages.
Schedule Regular Training Sessions
Regular training sessions with IT professionals can help boost the confidence of your employees to react effectively in a crisis. Hosting a training session for your employees is a great start to getting your team thinking about cybersecurity. However, if cyber issues are not incorporated into regular team meetings and reporting, they will become lost amongst competing priorities.
We recommended setting up a strategy to discuss and report cybersecurity issues regularly. Circulating memos of new threats or news items can help keep your employees aware. Opportunities to share concerns and ask questions will also keep the topic on your team's mind.
Work With an IT Managed Services Provider
Working with an IT management firm is a great way to keep cybersecurity culture alive and well in your business. Alt-Tech Inc. works with many local businesses to create cybersecurity strategies and roadmaps, project management, and consultations for health checks. And when questions come up that you don't understand, our teams are happy to help.
Cybersecurity Management and Training in Edmonton
Contact Alt-Tech Inc. for expert support in creating a cybersecurity culture in your business. Reach out for a free consultation to get started.