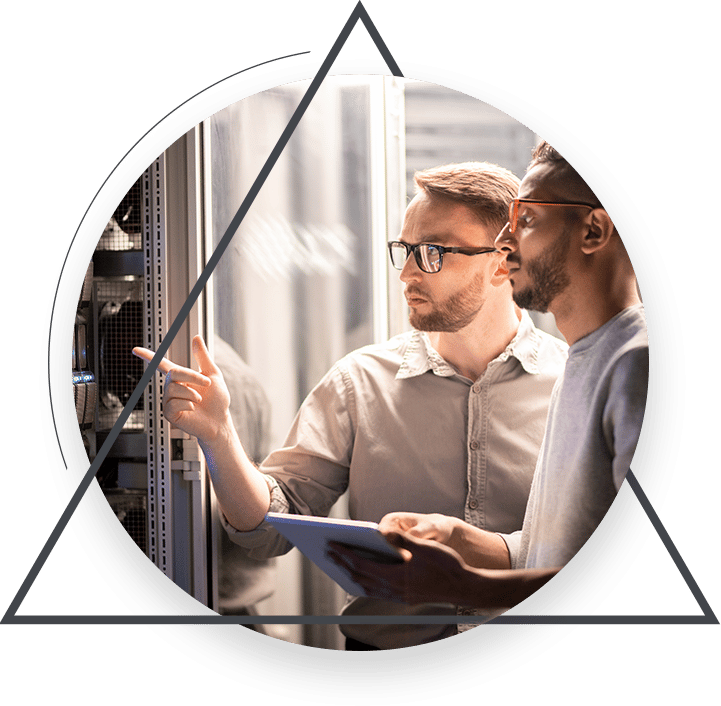 Why Use the Cloud?
Cloud services (or cloud computing) means that all the computer hardware and software sitting on your desktop — or somewhere inside your company's network (e.g. on a server) — are provided for you as a service by another company and seamlessly accessible over the Internet. Exactly how it all works might not matter to you, unless you have concerns over data sovereignty. It's just somewhere up in the nebulous "cloud" that the Internet represents.
In essence, cloud computing is a marketing buzzword that means different things to different people. As an example, it can be used as a method of outsourcing IT (e.g. moving your servers offsite or renting servers from someone else), subscribing to a web service (e.g. Office 365), or accessing services on another company's network. (e.g. Virtual Server hosting). Alt-Tech helps you determine your needs, then brings you the best managed cloud services Alberta has to offer!
Our World-Class Data center
Alt-Tech's data centre is located in the heart of downtown Edmonton in a secure facility. Our servers are protected through physical security as well as battery backup systems (UPS), data backups, and multi-path internet connections. This ensures that you can access your services whenever you need them.
Email Hosting WITH MICROSOFT EXCHANGE
Looking for enterprise-class email hosting? Alt-Tech offers this through Microsoft Exchange Server. Exchange offers you the broadest comparability with your systems on the market today.
APPLICATION HOSTING
Have a server-based application that you need to set up, but no server to host it on? Or, do you require a more stable platform to host your applications on? Alt-Tech has solutions to meet your needs. Ask us to find out more.
SERVER HOSTING
One of the fastest and easiest ways for a business to leverage a cloud service is through getting a server hosted. Using either dedicated or shared resources allows you to manage both cost and availability for your server.
OFFSITE HOSTING
Disaster recovery (DR) and business continuity (BC) are only effective when you have a fallback. We keep your critical data safe — our data centre is located in downtown Edmonton, Alberta within a below-grade vault.