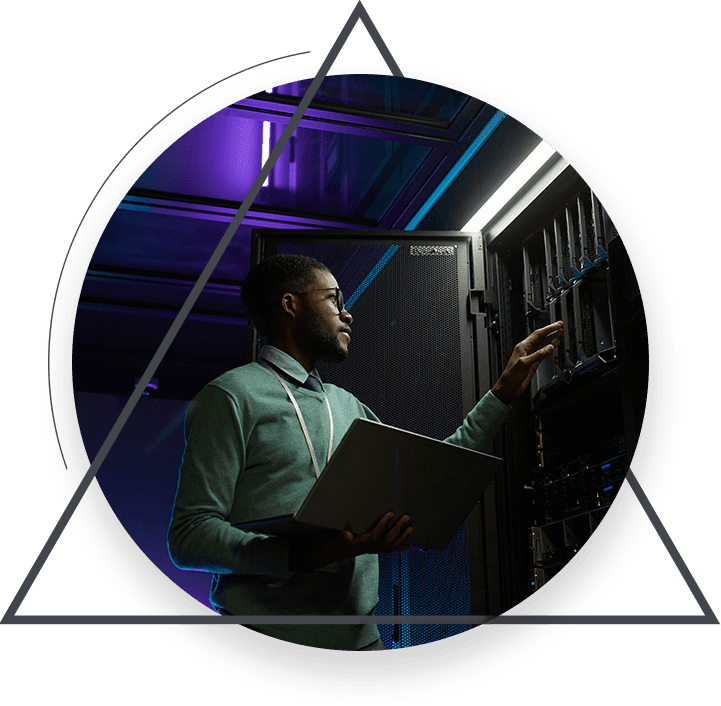 System Monitoring Done Right
Monitoring your desktop computer health, network health, and server health is just one part of what we do at Alt-Tech. 24/7/365 monitoring allows Alt-Tech staff to stay on top of current and future issues with your systems by ensuring that anything critical to the operations of your business is dealt with proactively. With our advanced monitoring systems, we often find ourselves fixing problem before you're aware of it then calling to let you know that it's either being resolved or has been fixed.
24/7/365 Server Monitoring
We believe that server monitoring is more than monitoring whether the server is on or off. We monitor a wide variety of components, including hard drive space, application performance, memory, processing, and more. We capture full 360° to ensure things are running as they should.
24/7/365 Network Monitoring
Server monitoring provides you comfort, but it's important to understand how your staff connect to those servers, other offices, and the internet. We monitor all devices on your network — in addition to your connection to the outside world. We also make sure you're informed by sending frequent reports straight to your inbox.
24/7/365 Infrastructure Monitoring
Infrastructure monitoring is our complete package. We actively monitor your whole IT system, from your desktops to your servers, all the way through to your connections abroad. Our team has the tools to ensure your whole environment stays up and running, giving you peace of mind.