Many small and medium-sized businesses want to prioritize their technology and cybersecurity but often feel overwhelmed, not knowing where to start. Depending on the nature and size of your company, you might have one or more full-time IT employees. However, many small IT departments consistently struggle to keep up with the needs and growth of their companies.
The business world continues to increase its dependence on virtualization, cloud computing, and automated processes. If your business can't keep up with cybersecurity, your business becomes vulnerable. This is why many companies are now partnering with managed service providers (MSPs) in a co-managed IT service model. Co-manageed IT services give existing staff the support they need without hiring an entire in-house team or employing a permanent, external management team.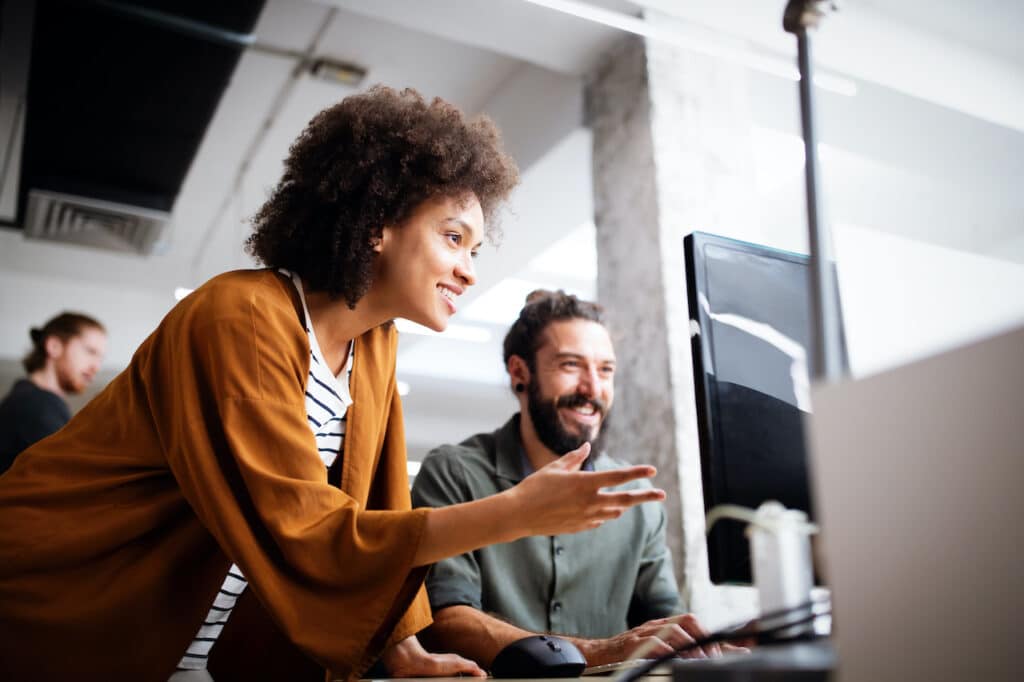 Support Your Business in Times of Growth
Growth periods in business are exciting. They show you have a great idea, a solid model in place, and provide optimism for future expansion and development. But with growth comes the need for different systems in every area of your business. Instead of rushing to hire additional, full-time, permanent employees in areas such as IT, some companies are utilizing the expertise of MSPs to supplement their teams during these transitional periods.
An MSP like Alt-Tech Inc. can step in and perform many functions to boost your business in this new growth phase. We can help design your IT infrastructure, set up cloud systems, create an effective data backup and recovery process, help with device management, and provide employee training sessions. We can also offer cybersecurity as part of our co-managed IT services, such as around-the-clock monitoring your network and setting up network intrusion or network detection systems to keep your business and data secure as your in-house team adjusts. We'll work with you to ensure your business and your internal IT team have the support needed to grow the business. 
Assist With Special Projects
Is your business planning to switch email providers or cloud storage services? Do you need additional servers or a comprehensive data storage plan? When your IT employees have their hands full with the day-to-day tasks in your business, hiring an MSP can give you the additional support and expertise you need for special projects or short-term initiatives.
You can rely on outsourced IT professionals to work alongside your team to get tasks done efficiently and securely. At Alt-Tech, we'll work seamlessly with your staff and provide training and education so they can take over once the changes are in place. Another option that many businesses choose is to hire an MSP as an ongoing co-manager of their IT systems. For example, while your full-time employee takes care of internal tasks, your MSP can take care of network monitoring.
Another example when a business may call in our help for a special or short-term project is to assist with data recovery or repair a network after a cyber attack. Our highly experienced team has worked with many different businesses across various sectors, giving us a unique portfolio of experience. We're ready to respond to get your business back up and running securely in any scenario.
Customer Service
Is your current IT team overwhelmed with support requests? You'll want to find an MSP that can work as an extension of your existing team. Alt-Tech Inc. is a reliable, service-oriented company your employees can rely on for reliable co-managed IT services to help answer support tickets. The co-management system can help your team catch up during busy seasons or act as an ongoing extension of your IT department. Either way, we work to support, train, and encourage your IT team at every step.  
Co-Managed IT Services in Edmonton
We want to hear from you if you need a solid partner for additional IT or cyber-security support for your small or mid-sized business in the Edmonton area. We're constantly updating our knowledge to stay informed of our industry's latest trends, risks, and attacks. Bringing us in to support your team through co-managed IT can give your business that extra boost you need, so reach out today for a consultation.