Insurance gives customers peace of mind and confidence to go about their daily lives. Whether commuting to work in their vehicle, running their business, or sleeping soundly at home, we feel safer and less stressed knowing that insurance has our back in the event of surprises or disasters. It's crucial for insurance agencies to instill confidence in their clients by delivering consistent services and access to information at all times. If your systems aren't running smoothly or you suffer regular server interruptions, it may be time to re-evaluate your IT structure. One way to keep your customers supported while simultaneously protecting your sensitive business data is to employ around-the-clock system monitoring.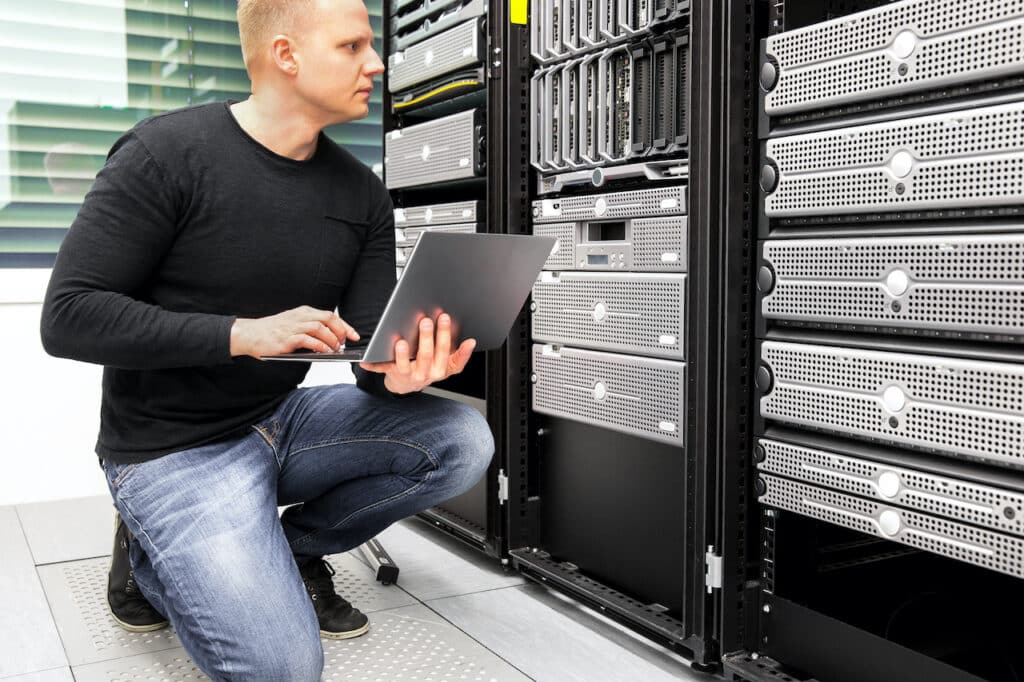 How Does Round-the-Clock System Monitoring Work?
You may be wondering if it's even possible to monitor something twenty-four hours a day, seven days a week, for every 365 days of the year, and the answer is yes! Network monitoring is powerful, effective, and automated with the right tools. At Alt-Tech Inc., we use advanced monitoring systems to catch and notify us of network threats, problems, and bugs when they happen so we can fix them right away. We notify you of all issues, but we've often fixed it already or have the repair in progress by the time you hear about it.
There are three levels to IT system monitoring that ensure nothing gets missed and your operations stay up and running whenever you need them.
1. Maintain Adequate Servers
Your servers are what keep your IT systems running smoothly, and monitoring them consists of more than checking to see whether they are turned on or off. Our monitoring process tracks your server's performance in several capacities, including the amount of hard drive space available, the performance of applications, and the amount of memory available. We complete evaluations of all your physical and cloud servers to give you a clear picture of your capacity.
When your applications run slowly, we'll find out why and offer tailored solutions to your company. If your hard drives are running out of space or require greater processing and memory power, we can advise you on different server options that will help you scale your service.
2. Network Security
A safe and secure network keeps your business information and the sensitive personal data of your clients protected. Continuous network monitoring is essential to spotting threats and responding quickly. You can rely on Alt-Tech Inc. to keep your network secure because we're experts in cyber security management. Our network monitoring programs monitor all devices on your network and how those devices connect to your company servers, other offices, and the internet.
3. Infrastructure Monitoring
Insurance agencies require complete infrastructure monitoring to keep their services up and running in times of need. Infrastructure monitoring is the complete package offering 24/7/365 scanning of your whole IT system. This includes your company desktop computers, mobile devices, on-site servers, cloud servers, and all connections to your network.
System Monitoring You Can Count On
Your insurance agency will benefit from system monitoring that covers the health of your entire infrastructure, from your computers to servers to your complete network. With 24/7/365 monitoring and a company that delivers regular reports to your inbox, you can stay on top of current and future issues.
Versatile IT Services for Insurance Companies in Edmonton
Are you ready to give your entire IT system the protection it deserves? Give the Alt-Tech Inc. team a call. We're specialized in serving the needs of insurance companies so you can focus on your customers when they need you most. Contact us to see what services are best for your company.