Companies with physical locations require secure locks and alarm systems in place to protect their physical property from damage or theft. The same goes for digital spaces. All businesses need a cybersecurity strategy. No two businesses are the same, which is why you need solutions tailored to the size, capacity, and nature of your data.
At Alt-Tech Inc., the insurance industry is one of our specialties because we understand the unique needs your businesses have. Your clients depend on you in times of crisis, so when you need a reliable cybersecurity team to have your back in the event of cyberattacks, Alt-Tech is here. We're sharing five essential cybersecurity measures we think all insurance agencies should have.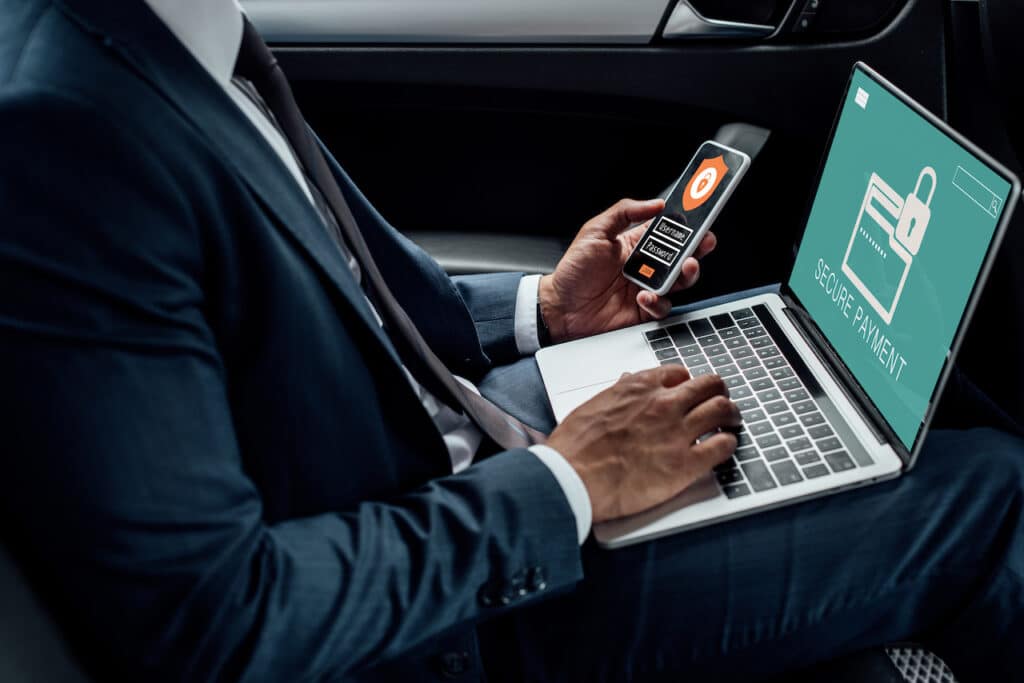 1. Around-the-Clock Network Monitoring
Similar to most natural disasters and accidents, cyber attacks don't have off-hours. They can happen at any time of day. No one understands this more than the people who work in the insurance industry. This is why we offer around-the-clock network monitoring.
You need to know that your network is secure and that your servers are in good health and functioning properly. Depending on the size of your firm, you may have a handful of devices connecting to your network daily, or you may have hundreds. Our teams monitor and diagnose the health of all devices on your network to give you a full picture of your security infrastructure. In turn, you'll be able to deliver reliable customer service to your clients.
2. Cybersecurity Infrastructure
If you run an insurance agency, the chances are high that your IT team has a full workload often, if not at all times. Large enough companies may have the resources to devote to a specific cybersecurity team, but for those that don't, there are IT companies that specialize in cybersecurity, such as Alt-Tech Inc. Having an external firm co-manage or completely outsource your cybersecurity means you have a team of experts responding solely to your security needs.
Professional cybersecurity firms can set up infrastructure to detect network attacks, create impenetrable firewalls, respond to crypto-jacking and malware attempts, and much more. The biggest benefit of outsourcing cybersecurity is that you'll have a team of experts working for you who are up to date and aware of all the latest cybercrime trends.
3. Data Recovery and Backup Plans
Insurance providers understand there is a difference between insuring a building and insuring the contents inside. With full-service cybersecurity, you also have the peace of mind knowing that your data is backed up regularly and securely, allowing for smooth data recovery in a network attack or a server failure. Creating a data recovery plan can save you lots of money from potential damages and keep your clients satisfied.
4. Cybersecurity Culture and Policies
Keeping your business secure goes beyond setting up firewalls and monitoring your networks. Businesses that successfully avoid cyber attacks encourage a cybersecurity culture in the workplace and establish policies that support those efforts. At Alt-Tech Inc., our teams can provide employee training opportunities, advise on how to create a bring-your-own-device policy, and help you foster cybersecurity culture for your insurance company. 
5. Top-Notch Customer Care and Support
Not only do you want experienced IT professionals serving you, but you also need responsive customer care and support. At Alt-Tech Inc., we issue regular reports on the health of your networks, server, and devices so you can stay informed about your business. We're also available to answer any of your questions and provide reputable advice, whether you want remote desktop assistance or in-person, desk-side help.
Cybersecurity for Insurance Companies in Edmonton
We've worked with many insurance companies to ensure data loss is not an event they experience, and we can do that for you too. If you own or manage an insurance company in the Edmonton area, contact us to discuss security strategies that are right for your company. You can also request your free copy of our ebook: "How Does Data Loss Affect Customer Experience."