Cloud computing is changing the way the world does business. Having space and power to expand online services, create programs, and run software at an affordable price allows companies across industries to accomplish more than ever before. Cloud services are leveling out the playing field across sectors from major corporations to small start-up companies.
One specific industry that is reaping the benefits of cloud services is the insurance sector. Cloud systems can improve the way insurance agencies store, save, and share files. The cloud can also boost the delivery of services, making your clients feel taken care of and reassured in the moments when they need it most.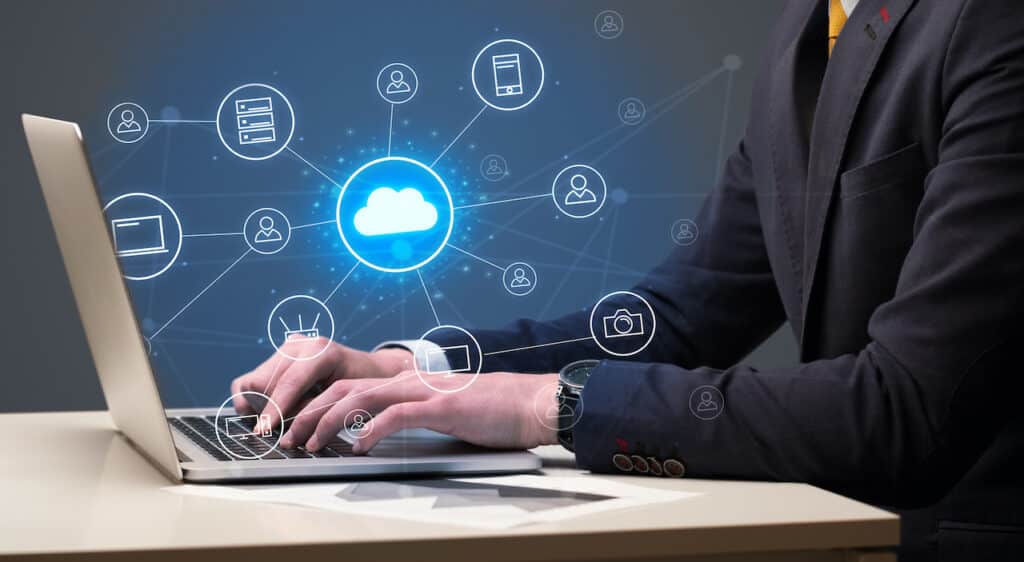 Reliable Delivery of Services
Customers want reliable service, especially when it comes to their insurance. If clients need to file a claim, they are typically highly stressed, overwhelmed, or under pressure. The last thing your clients want to encounter is a website that is down or is sluggish throughout the process of filling out forms. With smart cloud services, you can run your insurance operations on a smooth network with minimized downtimes.
Cloud systems also help you avoid the bottlenecks that outdated IT infrastructure creates. As your demand grows, your cloud space can also increase. Instead of investing in costly infrastructure and maintenance, all you need to do is contact your cloud service provider and request additional support. 
Stay Organized
As an insurance provider, an essential product, you want your customers to have a streamlined experience using your website and software. By using a reputed cloud service provider, such as Alt-Tech Inc., your clients can conveniently access their account information at any hour of the day, from anywhere. All sensitive client information is kept safely and securely on cloud servers with round-the-clock network monitoring. We'll also ensure that the system updates occur regularly and automatically, so you know your company's data is protected at all times.
Cloud systems also help keep you and your team securely organized. When your storage system is in the cloud, you and your staff can easily access your files anywhere. We recommend using a virtual private network or VPN so your team can upload, download, and share documents with security and confidence. 
Scale Your Business With Ease
Cloud servers and systems also facilitate the growth and scalability of businesses in any industry. IT takes planning and increased infrastructure to scale a small business. Rather than investing in costly physical servers and supporting hardware, the cloud offers a much more affordable option with extensive capacity. When an insurance agency aims to expand their business, they need to support additional clients and employees. The cloud makes it possible to accommodate both aspects of the company without putting stress on your infrastructure. 
Support Business Innovation
Is your agency looking to expand your services and deliver high value to your clients? Some insurance agencies are standing out from the competition by creating apps that allow their customers to browse insurance packages, get instant quotes, and file claims from the convenience of their mobile devices.
Business innovations such as an industry-related app require powerful networks and servers to operate. Rather than purchasing additional hardware to support your new tools, cloud servers are easily scalable to provide the space and speed required to support new ideas and software. 
Secure Networks
When you choose cloud services from Alt-Tech Inc., we provide secure network monitoring, offsite disaster recovery, and exceptional customer service so you can have peace of mind that your data is protected. All our systems are automatically updated for optimal performance. Our professional cybersecurity experts are available to answer questions about your service, provide consultation on security policies, and work in partnership with your existing IT team. We also offer IT managed services for small companies without internal IT support.
Cloud Service Provider in Edmonton
Not all cloud service providers are the same. You need a cloud service provider in Alberta with state-of-the-art cybersecurity, secure facilities, and exceptional customer service. Alt-Tech Inc. is Edmonton's leading cybersecurity and IT management company. Contact our IT experts today to learn more about how we can help your insurance agency thrive.