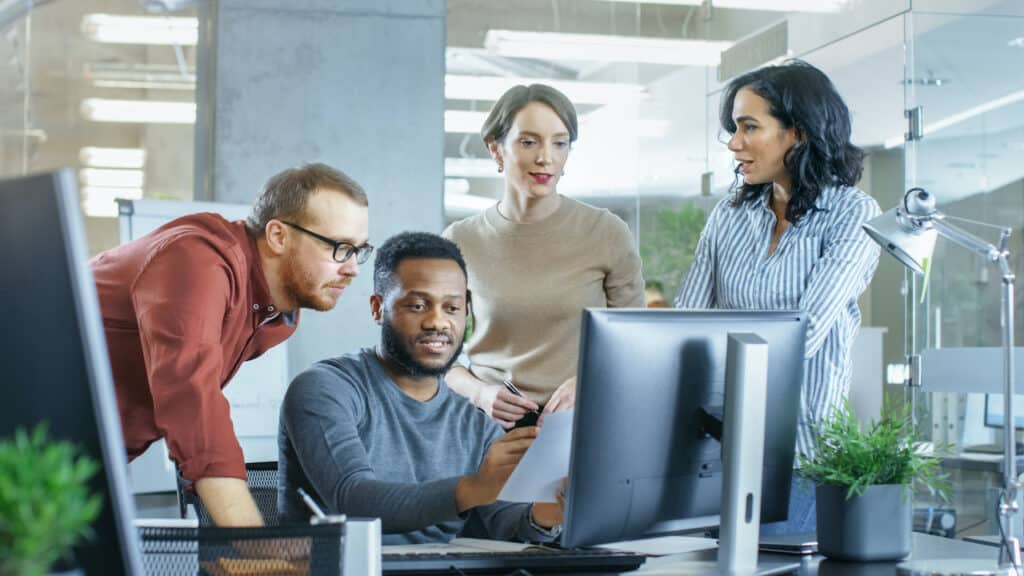 An entrepreneur works hard to build a company from the ground up. So, when the time comes to scale that business, it can feel overwhelming. With a larger business comes more responsibility, more workload, and the need for more support. When you reach that fork in the road to either stay small or scale larger, a qualified team of IT experts can help prepare you for the path forward and help set you up for long-term success.
Here Are Five Ways an IT Team of Experts Can Help You Scale
An IT team of experts can help small and medium-sized businesses prepare to scale by helping with everything from virtualization to training employees to manage your IT portfolio internally.
Upgrade Your Software System
Before your business can grow, it's essential to have the right software in place to support that growth. IT professionals can analyze your software stack to ensure you have the right software and applications in place to help you manage growth in your customer base, support your internal communications, and support your bookkeeping. Ensuring you have the right technology solution for your business will not only make your business run smoother but will also decrease costs and reduce redundancies.
Improve Efficiency with Virtualization
As you scale your business, you'll want your operating procedures to be as cost-effective and efficient as possible while still maintaining high quality. Your IT firm can help you set up virtualization processes throughout your business to streamline activities where possible. This can include marketing systems, software upgrades, meeting requests, shipping notices, and more. 
Infrastructure Design
With more business comes more data, and with more sensitive customer data comes the need for more secure storage. Your IT company should be able to assist you with infrastructure design management. This can include setting up your network, designing security infrastructure, and managing the entire system. The last thing you need when scaling is for your infrastructure to crash due to a larger volume of sales or bookings, leaving you with unhappy customers and vulnerable to hackers. You'll want to have an infrastructure in place before you scale to support your next step in business. 
Managed IT Services
Most small and medium businesses lack the IT support they need to transition smoothly to the next level. Some have one IT employee, but most have no internal IT staff at all. The good news is you don't need to hire your own IT team because there are IT management companies that you can hire to do it for you. The benefits of having an external IT firm manage your services include:
Working with experienced and highly trained professionals in the field,
Having support be a phone call or email away for your entire team,
Know your team is up to date on the latest cyber crimes and can protect your business,  
Twenty-four-hour monitoring of your network security.
Employee Training
An IT firm will not only benefit the structure of your business, but it can also support the rest of your team as well. A great IT company in Edmonton will offer skills training opportunities for your employees to ensure everyone is working from home securely or is alerted to the latest risks in network vulnerability and phishing scams. They can also help develop policies, protocols, and procedures for daily work and for unexpected events, ensuring everyone on your team is contributing to success. A knowledgeable team will help ensure your staff members are prepared for the growth in business. 
Your IT Company in Edmonton, Alberta
Alt-Tech Inc. is your powerful IT partner in Edmonton. We can help your business scale with 24/7/365, around-the-clock monitoring of your networks, infrastructure design and management to get you set up right the first time, virtualization services to make your job easier, and more. Contact us today to see how we can support your business.