We hear of new data breaches and cybersecurity attacks on companies and industries across Canada and the United States each month. It's only April, and the health sector and tourism industry have already reported breaches. Even the major corporations are not immune to vulnerabilities.
Recently, Google's internet browser Chrome issued an urgent software update to patch a known vulnerability in a recent update. If cybersecurity attacks are constantly evolving and operating, how is your company or firm supposed to cope? We're sharing some best practices to help you and your company stay prepared no matter what developments occur in the cyber world.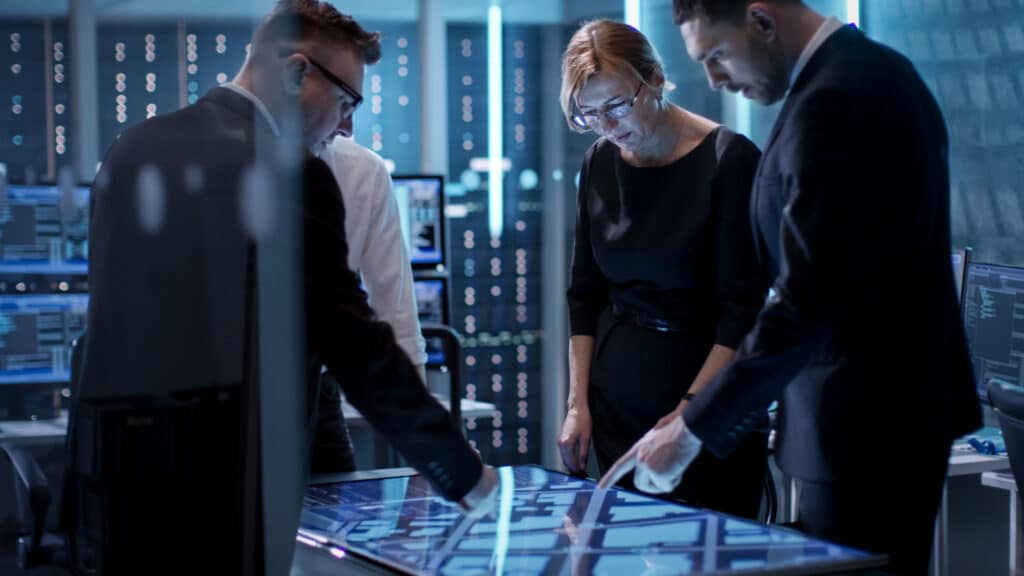 Stay Aware
One of the best ways to stay on top of the current cyber threats is to stay informed. If you have a Chief Information Security Officer (CISO) working for your company or a dedicated IT department, this will fall on their plate.
If your IT department consists of one specialist or none, we highly recommend considering a managed service provider for your cybersecurity needs. An IT firm should be dedicated to staying informed and up-to-date on all the latest threats, with all the right tools and defenses to keep their client data protected.
Have a Plan
In the face of a data breach, the best defense is to have a plan in place. Once you've mapped out exactly how to react to a cyber threat, your IT team and business will be able to respond quicker and with more confidence. Your quick response will also instill trust in your clients. Inaction or hesitancy in the face of damaging cyberattacks can only cause more information to be corrupted or lost than if you'd had a plan of action in place.
Once you have a plan, rehearing it with your team will help them know if inside and out. In the event of a cyberattack, your team will have the confidence to follow the correct procedure. This type of planning goes hand-in-hand with encouraging an atmosphere of cybersecurity in the workplace.
Cybersecurity culture is known to create healthier digital teams, regardless of the size of your company. Regular revisions to the process by your head of IT or MSP will help keep your entire staff ready for the latest threats.
Be Prepared for Anything
Our world is only growing increasingly globalized when it comes to online processes. An interconnected, digital world leads to ever-evolving hacking methods, attacking cyber networks, and corrupting digital information. When your team is aware of the online risks and has a plan, they can feel prepared for anything that cybercriminals may throw your way. Having clear communication with your IT provider or internal team is essential.
Build Trust
In the event your company is hacked or suffers a data breach, the best process your company can take is to remain open and honest with your clients. Keeping your clients aware of stolen personal information allows them to react as quickly as possible to prevent further damage. Hiding the details will only break your trust with your clients, and trust is hard to rebuild.
A digital attack is nearly impossible to hide because the chances are if your company was a target, many others were as well. Your customers should learn directly from your company, rather than on the evening news. Maintaining trust will help you build a better future for your business.
Managed Service Provider in Edmonton
Alt-Tech Inc. provides full-service cybersecurity and IT management for business in Edmonton and the surrounding areas. Our cybersecurity experts are dedicated to staying on top of the current trends in cyber threats to keep your business protected from threats online. Our services can help your business thrive online and protect your reputation.
Contact our team to learn more about managed IT services, around-the-clock network monitoring, and support services.