Continuing with our two-part series on how to spot a fake or fraudulent website, we're exploring additional steps you can take to determine the authenticity of a website. In part one, we discussed how to spot a fake URL, how to double-check verification seals, how to check and see if a website is secure or not, and how to watch for bad writing. Let's continue with five more ways to spot a fake website.
Read the Customer Reviews on the Website
One feature companies will include on their website to capture trust is to have customer reviews. You can look for the customer reviews on the website in question and critically analyze whether they might be real or not. If they don't match the product or service featured on the website, that should be a red flag. Other details that could cause red flags might include:
Multiple reviewers have the same profile picture
The locations for the reviewers aren't real
There are excessive grammar and spelling errors in the reviews
The places of the reviews are random or don't correspond to the company's location
Read Customer Reviews on External Websites
Another type of customer review is the actual feedback from real users of the website or service. If you're suspicious of a website, your best strategy will be to seek reviews on external sites that specialize in grading companies. You can look for reviews from others who have either been scammed by the same site or felt it was suspicious. In the unfortunate event that you conduct business on a fake website, you can help notify others of the scam by filling out your own review.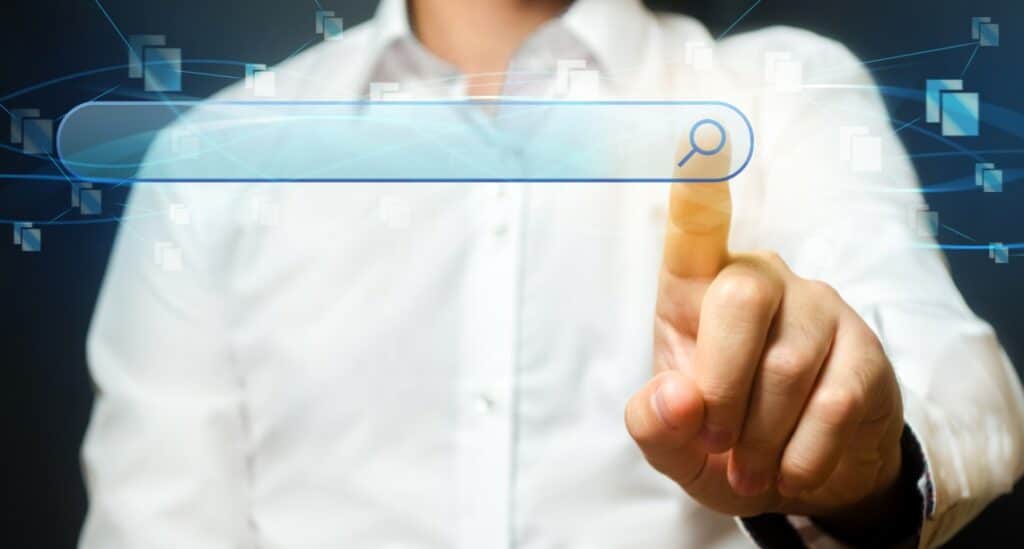 Use a Website Checker
You can also run a URL through a website checker to see whether it is authentic or not. The checker will notify you whether the website is fraudulent or has been flagged as suspicious. One example of this type of tool is Google's Transparency Report. While it may not catch every fraudulent website on the web, Google does claim to find thousands of compromised websites every day, including legitimate websites that have been hacked. If you use Google as your search engine or browser, then you will be warned of suspicious sites automatically. If you don't want to use Google, there are other website checker systems available.
Keep in mind that if you run a business, it might not be efficient to check every website you use or buy from. Alt-Tech has helped many of our clients create automated systems to verify the security of websites so you and your staff can make informed, efficient decisions while online.
Beware of Hyperlinks in Emails
When you receive a suspicious email containing hyperlinks, you should consider ignoring it or deleting it. A hyperlink can connect to any website, and if the email is fraudulent, there is a high chance that the link will take you to a fake website designed to steal your personal information. If you think the website might be the real thing, you can manually type the URL into a web browser. If the URL works, you can scan the website for the other red flags we've mentioned. And as a reminder, a legitimate company will not ask you for your password, PIN, or other sensitive information through email. If an established company has sent you an email, it is likely to be a phishing scam attempt.
Check the Directory of Canadian Companies
If you're still unsure whether you're dealing with a real company or not, you could also look them up in the Directories of Canadian Companies. Any business in Canada that is officially incorporated should be listed within the directories. While this may not help with international companies, it will undoubtedly help verify Canadian ones.
Cyber Security Firm in Edmonton, Alberta
If your small or medium-sized business requires expert cyber security management or complete managed IT services, Alt-Tech Inc. is your IT support firm in Edmonton. We specialize in serving financial firms, law firms, insurance agencies, and manufacturing companies. Reach out to us today to see how we can support your business.