Going away to college or university is an exciting time in any student's life. For many students, this is the first time they are in charge of their lives, from what they eat to where they shop, as well as managing their own finances. Post-secondary life comes with many opportunities as well as temptations, and cybercriminals are well aware of this. Online scammers are adapting their techniques to target businesses, seniors, remote workers, and students.
As students across Canada are back into classes this month, we're reviewing five cybersecurity tips that can help protect you from online scams.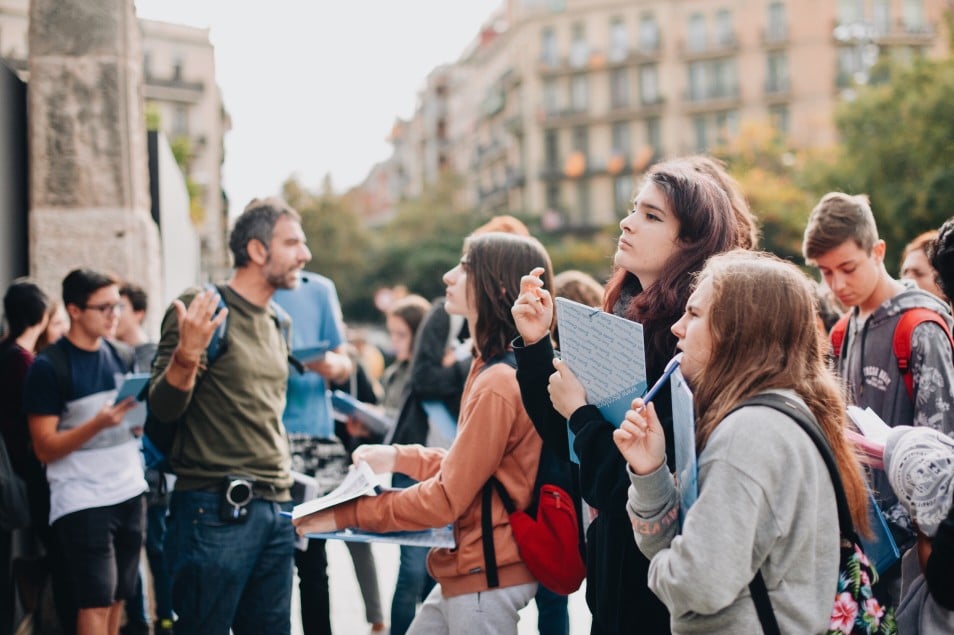 Avoid Sharing Information Over Unsecured Networks
Have you ever walked into a school library and had difficulty finding an empty table? How about trying to find an open outlet at the coffee shop just off-campus? Students love to leave their dorm or rental housing and work in public areas. But spaces with publicly accessible Wi-Fi networks are risky places to conduct personal business online.
It's better to check secure information, such as bank balances, student loans information, etc., when you're at home on your own secure network. Activities on open networks are vulnerable to cyberattacks and hackers. If you absolutely need to check your bank balance while you're out in public, do it on your phone's cellular network rather than connecting to the free Wi-Fi.
Protect Your Password
Your passwords are only one layer of protection online, and it's essential that you manage them well. We recommend that you don't share your passwords, even if you want to be generous and share your password for your favourite streaming platform. Your friends might be trustworthy, but you could be at risk if they use your login information on a public Wi-Fi network? If their computer or activities are attacked, your data could be captured along with theirs.
Use Unique Passwords
We understand that as a student, you probably have a hundred things on your mind, but the strength of your password is important. Every account that you create should have a unique, strong password that only you know. If you think it's impossible to manage all those passwords, you can use a password manager application that securely stores your information for you. Many have free options or student discounts to keep your information safe. Make sure you look into the company and app before you buy to ensure it is safe.
Set-Up Double Authentication
You can go one step further to protect your login details for your accounts by using the double authentication feature that many websites now use. Double authentication or multi-factor authentication usually requires you to enter a code sent to either your mobile phone or your email every time you log in to an account. This extra step provides another layer of cybersecurity for students and proves that you are the one logging into your account. 
Protect Your Information
As you go about your studies online, beware of sites, apps, or emails that request your personal information to access something. Official organizations such as banks, government sites, and academic institutions will never ask you for your password, pin, or credit card information in an email or text message. If you receive an email that appears to be from a recognized source but asks you to reply with private information, this might be a phishing scam.
If you want to verify that the message is real, you can call the office of the sender. We recommend that you find the contact information from an official website and avoid the contact details given in the email; if the message is a scam, the contact information is likely fake too.
Cyber Security Management in Edmonton, Alberta
Alt-Tech Inc. has provided businesses in Edmonton with IT and cyber security management needs for over a decade. Let us handle your IT support services and infrastructure management. Contact us today to have our team become an extension of yours.