It isn't easy to imagine a world without cloud computing. Twenty years can feel more like a century when it comes to technology and computers. But it was only in the mid-2000s when cloud computing began to take off in popularity and accessibility. While Grey's Anatomy and The Office were starting to air on TV, Google and Microsoft launched their cloud platforms.
Fast forward to 2022, and cloud services are what enable many businesses to grow and thrive. Cloud computing can feel like a magical answer to many business challenges. It's always best to plan ahead and ask questions before investing in new solutions. Let's discuss five critical questions we recommend asking a cloud services provider before investing in their services. 
What Are the Different Types of Cloud Servers?
A cloud server is a type of server hosted on a remote location, typically in a data center. The three primary types of cloud servers are public, private, and hybrid. Public cloud servers are owned and operated by a third-party service provider, while private cloud servers are owned and operated by a single company. Hybrid cloud servers combine both public and private cloud servers for the best of both options.
The server type you choose for your business will depend on your capacity needs and budget. Private cloud servers tend to cost more than a shared public cloud server or a combination solution. 
What Cloud Services Do You Need?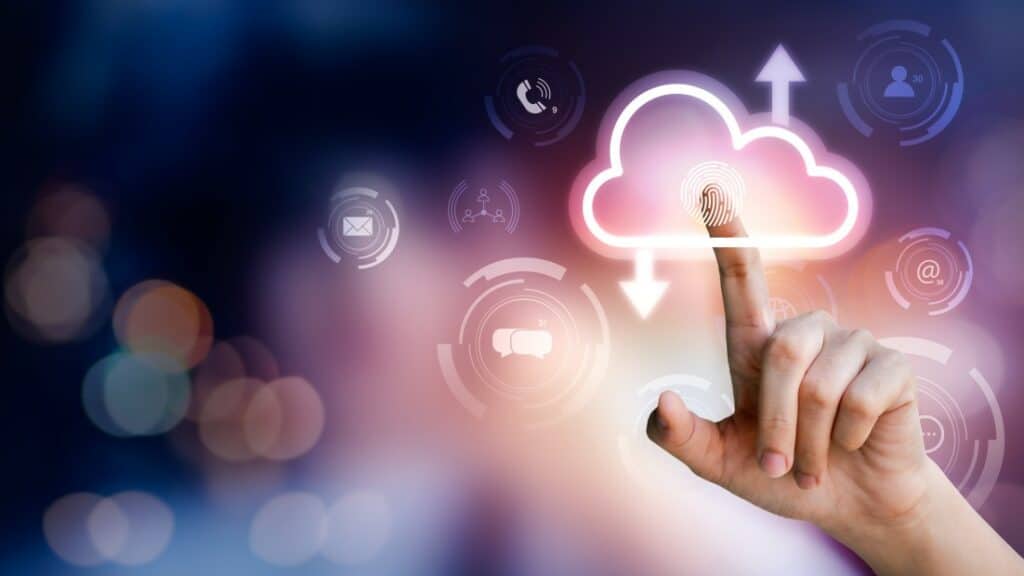 It can be beneficial in many ways to use a cloud server, including scalability, flexibility, and cost savings. Cloud servers can be easily increased or decreased to meet your company's needs. They are also very flexible, meaning they can be used for various applications and workloads. Additionally, they can save your company money by eliminating the need for expensive on-premises hardware.
The question to ask yourself about cloud computing is: What type of services do you and your business need, and which will serve you best? Arranging a consultation with a cloud service provider can help you answer those questions. 
How Does the Cloud Service Provider Manage User Data and Performance?
When it comes to cloud services, it's essential to know how your provider manages user data and performance. You'll want to understand how they store data, protect it, and ensure that users have the best possible experience. Ask your provider about their data management policies before you sign up for their services.
Hand-in-hand with data management is the level of customer support the cloud service provider offers. Are they quick to answer your questions? Do they take the time to explain their services to ensure you understand? How the service provider responds to your inquiries is a good indication of the support they will provide once you are a paying client.
What Type of Data Recovery Is Available?
When using cloud servers, your software actually lives on the server itself. In the event that something happens to the server, your software could be lost. You can ask the service provider what plans they have for disaster recovery for your data to provide business continuity in the event of a server failure or user errors.
How Secure Is the Cloud Server?
Cloud servers are generally very secure. However, you should always check with the provider to make sure that their security measures are up to par. You should also confirm that your data is encrypted when stored on the server. You can ask the company where their servers are located and how they are secured to give yourself and your team confidence to choose them.
Secure Cloud Services in Edmonton, Alberta
Alt-Tech Inc. offers secure cloud services to small, medium, and large businesses looking to expand their capacity and increase digital performance. We're both an IT management firm and cybersecurity experts, so you can have confidence your data is well-protected. Contact us today for a cloud service consultation to see how we can support your business's future.